Davido has debuted a brand new neckpiece; one that is far different and likely to be more expensive than his OBO and 30 Billion Gang chains.
The piece was designed by Atlanta based Jewelers-IceBox and it comes in the form of a branded Jersey with "Baddest" and the number 7 crested on it.
Davido shared an up-close photo of the accessory on his Instagram earlier today with a #cristiano hashtag in the caption hinting his reason for the Number 7.
See the post below: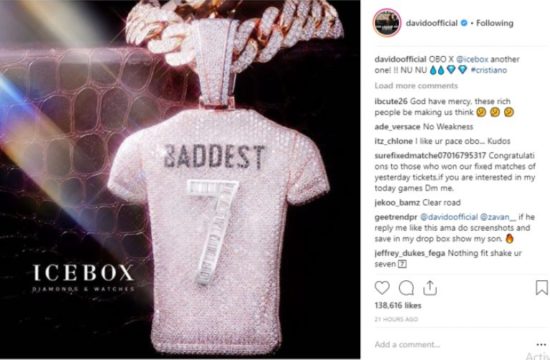 Many have concluded that the number 7 represents the fraternity that Davido is allegedly a part of, but it is believed that the figure simply identifies with the shirt number that celebrated footballer Cristiano Ronaldo is synonymous with. You will also recall that Davido mentioned in one of his 2017 hit tracks that his friends call him "Cristiano".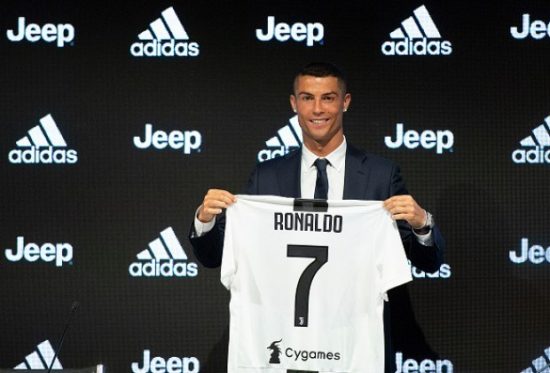 Davido hasn't shared how much his new bling costs but judging from the Icebox store, the accessory fits with the pieces that range between $4000 and $16000.